Appearance
The Xenogoy is the mix between a grunt and a xenomorph.It is only about 4'6-6'6 they still have the same abilities as normal xenomorhs.The only thing bad is they don't have a very long tail to protect against enemies.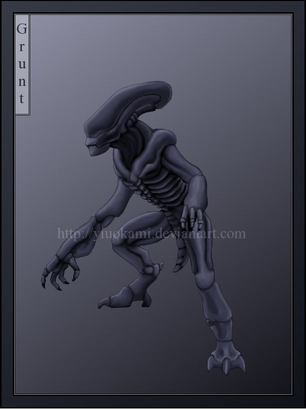 History
One was found on the Pillar of Inferno during an ambush.
Unfinished for now.
Community content is available under
CC-BY-SA
unless otherwise noted.